Heart Clenching Mysteries
Review by: Rox Burkey
Secrets is an interesting backdrop for two people to explore their own lives along with the mistakes made. Knowing that it is too late to right some wrongs, this mystery allows Lee to be introspective and Miranda to test herself. Secrets is a complex mystery which uses time and small-town fears as the setting for exploring an unsolved murder from 50 years before.  There is discussion of police corruption, mafia intervention, and a woman's letters along with a missing manuscript to add some color to the possible missing links in identifying the murderer. Finding out if Miranda and Lee identify the culprit will have you turning pages to the end.
One of the best parts of this book is the graphic descriptions the author creates in the various locations that following the bread crumb trail toward identifying the culprits. Imagery was brought front and center while reading, as with this area where I could almost feel the dams opening to release the truth. "The problems start when the secret begins to leak like a broken faucet, drip by drip. The lies slowly ooze out of control of the people who are alive all these years later. They can no longer keep it bottled up inside. It devours first their hearts, then their minds, forcing their souls to seek relief." Mary A. Russell has a way of painting pictures in your mind with great descriptions.
The relationship between Miranda and Lee focused on Joan, Lee's deceased spouse, was a bit difficult to understand until well into the book. It made for some interesting conflict resolution scenarios along the way. The most interesting part was how they validated points in the letters that their search started from because it brought several unexpected twists and turns. Sadly, the letters themselves are referenced throughout the story, but integrating them within the story would have pulled me further into the trail being followed. It was great they were included in total in the back of the book.
If you like complex mysteries with interesting characters, then this is worth your time.
Author: Mary A. Russell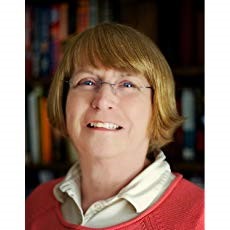 I was unable to learn much about the Mary A Russell. I did discover she has several other books available including more with Miranda and Lee as the main characters. Her favorite genre to write in is mystery based on what books she has available on Amazon. She lives with her husband and children in Pennsylvania.   Check out her other works!
Related Content: