***** Unexplained Terror —– by Rox Burkey
The author, Ms. Karen Randau brings readers/listeners into the unexpected mysteries of Peach Blossom Orchard. MJ Goodrich, a veteran of Afghanistan military service, moved to Oklahoma to work in her mother's business from the accounting side. MJ's military job came with survival skills, investigative prowess, and renewed faith helping her overcome her-life changing injuries. The opening scene of this Christian Thriller has two running buddies, MJ and Kelsey, separated in the thick fog with terrifying consequences. Hours later, MJ awakes with an unknown rescuer who gets the sheriff involved. The details of the morning events that MJ relates seem vague and not backed by evidence at the scene.
Josh Rivers, the rescuer, recalls MJ from his service in Afghanistan. She's been the face in his dreams ever since their paths crossed. He's been fighting forms of PTSD since he ended his military career, lost his family, and took over his father's business. Even though the sheriff seems unconvinced, Josh believes MJ and decides to help find Kelsey. Their partnership takes them on a wild ride finding unexpected connections and uncovering dangerous walls that threaten MJ and everyone she loves. Her faith keeps her moving and opens Josh's eyes to his possible self-redemption. They forge an unbeatable bond from their foundation of faith to build trust and a promising long-term relationship.
Ms. Randau delivers three-dimensional believable characters throughout the story, making this a fantastic start to a series. Fans of Christian Thrillers will enjoy the storyline and ways faith gets inserted.
The narrator, Ms. Sharon Huff provides a perfect narration with distinctive voices, bringing the characters alive. Together, the mystery thriller offers listeners a front-row seat as the evidence gets gathered with an unexpected, breathtaking ending.
I highly recommend this story and look forward to the next in the series. There were no issues with the quality or production of this audiobook.
About the Author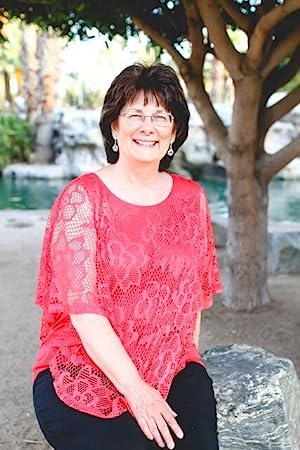 A native of the southwestern U.S., Karen Randau has been writing and telling stories since elementary school. She holds a degree in journalism/public relations from The University of Texas at Austin and has enjoyed a long career in marketing communications.
After a short stint working in a psychiatric hospital, when she wrote three self-help books, Karen joined an international relief and development organization to use her skills to help people struggling with extreme poverty. She has traveled to numerous developing countries, witnessing famines, violence, and hopeful people working to overcome a generational cycle of poverty.
She loves to read and write fast-paced mysteries and thrillers, especially those with intricate plots, lots of action, and rollercoaster-like twists and turns.
Where to find Karen…
Website: http://www.karenrandau.com
Facebook: https://www.facebook.com/karenrandauauthor
Twitter: https://twitter.com/klrandau
BookBub: https://www.bookbub.com/profile/karen-randau
About the narrator
My professional home studio is soundproofed with a AKG mic, scarlett preamp  and  adobe audition software.  Fast turnaround and competitive rates-email me for a quote!
Related Content: