**** Journey by Revenge Review by Rox Burkey
Author Cindy Davis creates the complex character of Claire Baines. She is committed to a mental hospital after the death of Marie because of Payton Winters, and Claire decides to leave after wasting nine months of her life in this place.
Claire's escape starts the escalation of this riveting drama by a vengeful woman. She takes advantage of Tammy, the institution's bailiff, to put her plan to find Payton and make her pay.
"Claire snatched the ring of keys from Tammy's pocket, checked for, and didn't find, a pulse, then grabbed her own purse—already filled with essentials—locked the door, and hurried from the apartment. Sometimes a wrecked plan spawned a new one. A person had to be on the alert for new opportunities and not spend time mourning over lost ones.
The hallway was empty. She ran to the supply room. This was also where the workers kept personal items. She located Tammy's hat, coat, and purse, fumbled through the keys for the one to her car, and took off. Damn, for mid-April, it sure was cold!
She'd seen Tammy arrive at work on occasion and knew her car. Claire got in and drove peering through a hole scraped through the frost on the windshield. After two miles, she found a shopping center and parked amongst other cars. While the vehicle warmed, and the frost melted from the windows, Claire rubbed her frigid hands together. She pawed in Tammy's purse for license and cellphone. "
Author Davis skillfully brings in various relevant characters, including Aden Green. As the different characters recognize Claire, they mentally question why she is free, and Claire provides a quick explanation as she moves on with her quest. The reader gains significant insight into the nature of Claire. These individuals drive the escalating emotion of this story as Claire travels the world to gain payback. As Claire seeks Payton, her character attributes reveal ever-increasing malice, which keeps readers on edge, turning pages.
This is not only romantic suspense but also a study in deep character development for each player. The emotional rollercoaster of this story runs the gambit for each from love to hate to revenge, and survival is terrifying.
If you like thrillers filled with suspense and complex relationships, this book is ideal. I like the writing ability of Cindy Davis to pull the reader deep into the story.
About the Author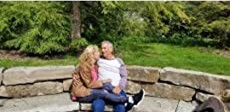 I wrote my first mystery at the age of seven. All I recall is that it was set in Egypt. The funny thing… I've since learned my first incarnation was in Egypt. Was my mind trying to tell me something at that age? No idea. My next book was thirty-odd years later, and it set the career for me as a mystery author. Over the years, I've won some awards and achieved a number of Best Sellers, so it's been a good run. I am also a 23-year veteran editor (www.fiction-doctor.com) working with both fiction and non-fiction. If you enjoyed Payton's Place, please take a moment to review the book—authors live and die by reviews. If you're unsure how to do it, just go to amazon.com, click on Write a Customer Review. After that, all you do is choose from one to five stars (hopefully it's five stars!) and write the thing you liked most—it can be as simple as "I loved this story" or "The characters are awesome."

Click to visit and follow Author Cindy Davis

https://cindydavisauthor.com/blog
https://www.cindydavisauthor.com
www.fiction-doctor.com
Related Content: