Revealing the YES When Adversity and Loss Are Present
Review by Rox Burkey
PRE-ORDER OPTION UNTIL MAY 1st
When it comes to Self-Help/Relationships books this one, When GOD Says NO, tops my list. Not only is it the revealing life journey of a woman I respect and admire, but it puts clarity around questions I feel many of us ask, man or woman. She tells of her life struggles starting from her childhood, early marriage, loss of two sons decades a part, financial losses, and health issues with years of recovery. Judith shares what she has learned and how she gives back to the rest of humanity. Her mastery of words and wisdom come forward as you read through her inner most thoughts and how she found the strength that is clearly evident today. I have cried and laughed reading her honesty. I believe you will find value in this work of love.
It is difficult to itemize why I am compelled to share my thoughts about this book. Part of it is the strength that Judith earned as she faced her adversity and found so many Yeses. One comment she makes was her view on heroes which came to light during some extremely sad times.
My heroes tend to be living people. I don't know them all personally, but I do know that there is someone I know who knows someone else. And they can make a connection if I really want it to happen. After all, having heroes, men and women whom you admire for their strength, their vision their spunk, their whatever, doesn't necessarily mean that you must be close friends with them.
I had to pause during my reading and reflect that many people who have touched my life are heroes in their own way. I was also realize I need to get past some of my own issues by ceasing to recall times regarding those who have injured or left me hanging, then celebrate those who have made positive, meaningful impacts on me and even humanity. I have crossed paths with marvelous people who have enriched my world and some didn't even understand the impact they had on others. I hope you find this book as insightful as I did.
Sticking by your beliefs is a fundamental part of being human. Judith's comment regarding her conviction is one you might consider when you stand up for yourself or for something.
I did—my attitude was, and is, if a problem isn't addressed and is swept under the rug, nothing can get resolved
There is nothing to dislike about the book other than to want to share a hug with the author. You will likely be moved by many aspects of this book and find some solace because you will be able to relate some aspect of the Noes you have likely encountered in your life. Finding the good things, focusing on how to value yourself and others in this world, may alter or improve your path.
One day I plan to see the painting Judith was given as a gift by Nicole Shapiro.
About the Author – Dr. Judith Briles: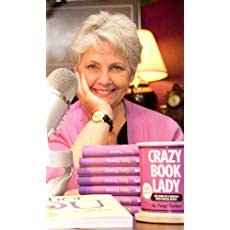 Judith Briles is known as The Book Shepherd and an encourager. She is a Speaker, Author and Publishing expert, Radio Host, and the Founder and Chief Visionary Officer of AuthorYOU.org.
As the author of 37 books, she has earned over 30 national book awards in the Writing, Publishing and Business categories from the International Book Awards, USA Best Book Awards, National Indie Excellence Awards, IPPY Awards, Parents' Choice Awards, Foreword INDIES Book of the Year, Independent Press Award, Book Excellence Awards, 252 When God Says NO CIPA Evvy Awards, Colorado Center for the Book Award and Global eBook Awards. In 2017, she was honored to be awarded the first Dan Poynter Legacy Award in Nonfiction.
In 2000, she created Mile High Press after publishing 18 books with New York houses. Based in Colorado, she's published in 16 countries with more than 1,000,000 copies of her work sold. All books in the AuthorYOU Mini-Guide Series have earned #1 Best Seller status on Amazon.
Calling Colorado her home base, she marvels at the human spirit in its quest to survive and thrive.
Connect with her at:
TheBookShepherd.com Judith@Briles.com
Follow her on:
Twitter: @MyBookShepherd @JudithBriles
Facebook: Judith Briles-The Book Shepherd
Pinterest: JudithBriles
Instagram: Judith.TheBookShepherd
Related Content: