Here's What I'm Giving Away Today
2 sets of ebooks for the short stories discussed below
1 Full set of audible codes for the Enigma Series (UK)
1 Full set of audible codes for the Enigma Series (US)
# of Winners for this stop:  4
Please post a comment to enter into the drawing – Good Luck!
WELCOME – HAPPY FALL ONE AND ALL!
Breakfield and Burkey are co-authors of the Enigma Series. They also craft short stories which are insights or back stories to the main books. Until 2020 these were reserved for contest or fun for a future anthology. But a birdie suggest we consider shorts so we did. We are publishing them in different genres from the series including: historical fiction, family fiction, and woman's fiction, to expand our reach to different fans. So far they are well-received by readers. We look forward to more reviews and feedback.
Writing these has been fun as well as allowing us to explore a different storytelling method. You are invited to enjoy any or all of these. Enjoy the tour!
Book Trailer for Out of Poland
OUT OF POLAND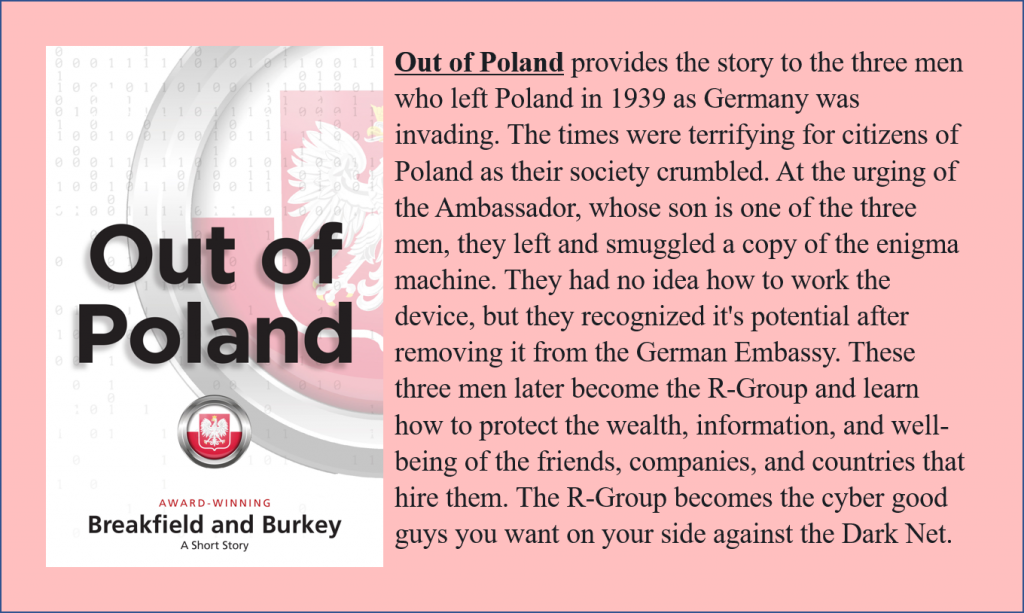 REMEMBER THE FUTURE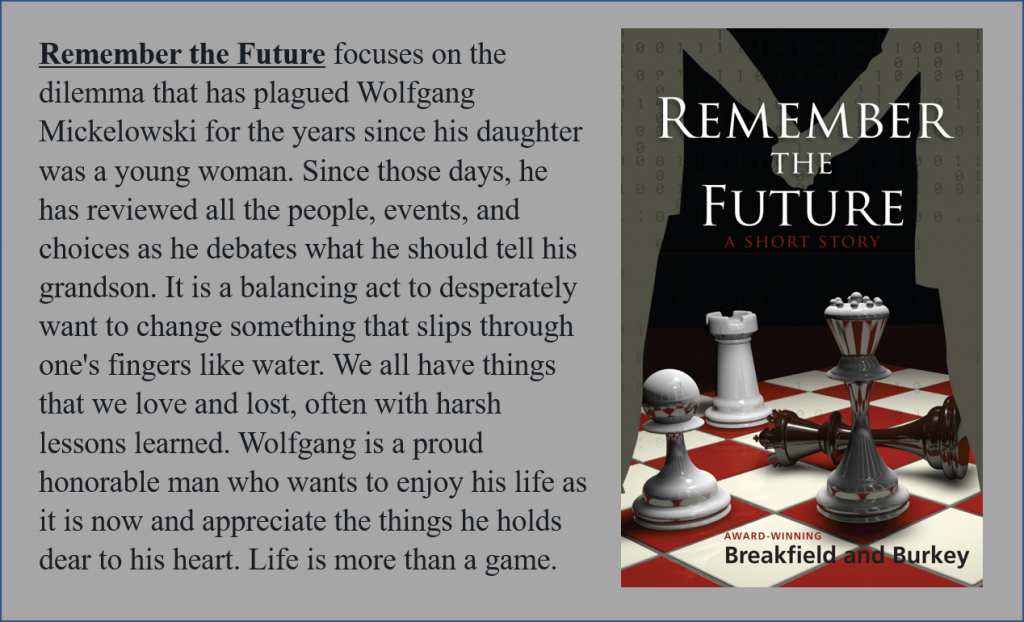 THE JEWEL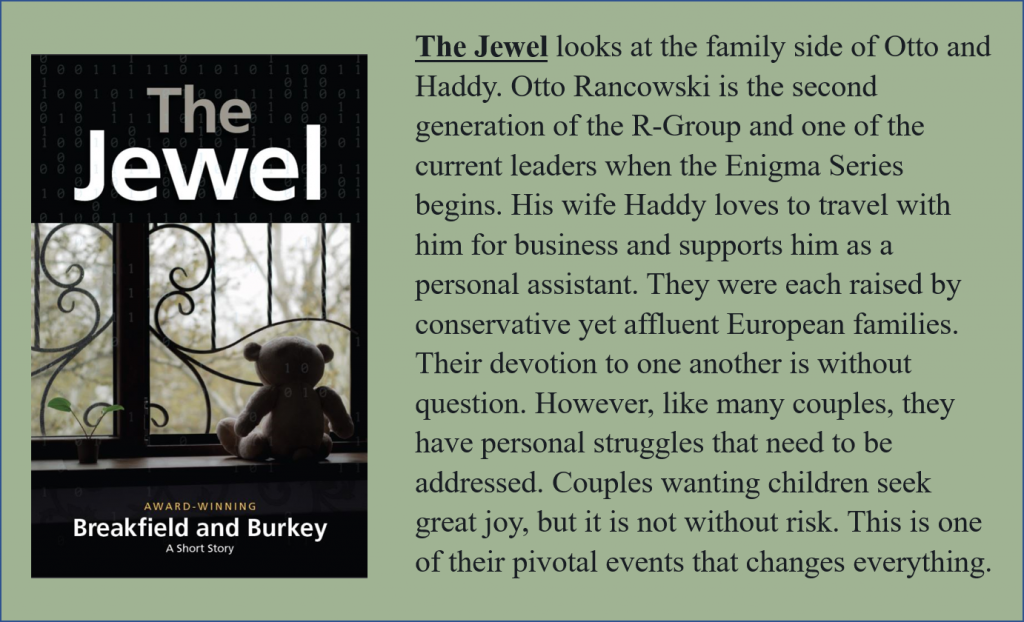 LOVE'S ENIGMA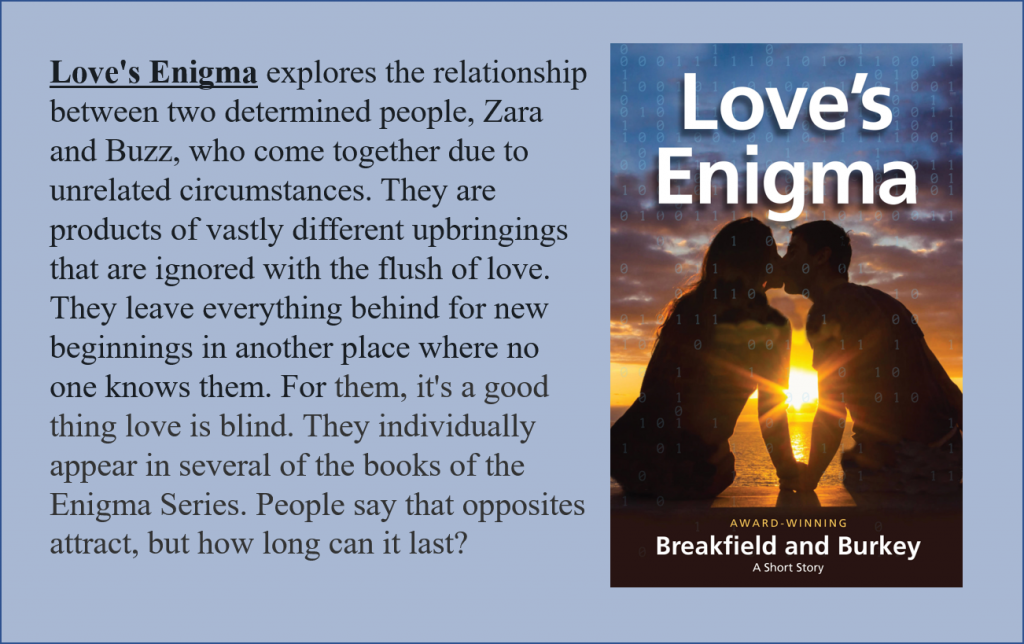 THE AUTHORS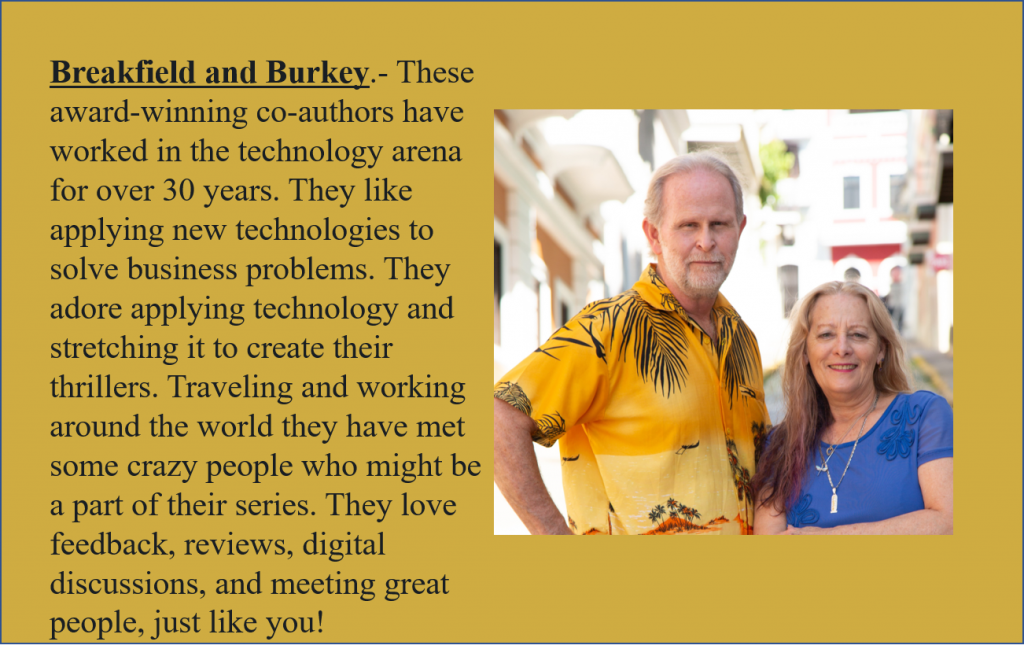 IN THE WORKS
More books and shorts are in the works by Breakfield and Burkey. The Enigma Threat is on pre-order now with a release scheduled for January 2021. Please visit our website for chapter sample in PDF and audible, book trailers, Free Stuff, and special offers like the COVID Special featured on top of the site. Please follow us on Facebook Twitter Pinterest and Instagram.
You are also invited to subscribe to this blog, where I often feature book reviews and interviews. Take care and please leave a comment below to be entered for the daily drawing and the tour drawing. Thank you for visiting.
Related Content: