I know that authors have passion for writing and storytelling, it's a part of author DNA. Why, you might ask, would I know this? I have ten books in the series, with my co-author currently released and working on eleven. The trend my co-author and I have is almost two books per year. Yep. Storytelling is fun. As much fun as it is to create the fictional novels in our award-winning series, others need to enjoy them want other to enjoy them. This is hard to do when hundreds of thousands of books are published annually.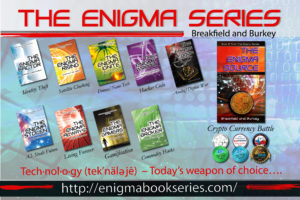 Then how does one author achieve mind-share in a marketplace that is bombarded with tens of thousands of new titles, in every imaginable genre, from writers all over the globe. Statistics show and experts tout that writing is less than 20% of the total package of an author who wants to gain raving fans. The other percentage is the marketing aspects, which is often the bane of a writer's existence and challenging for small press authors. You know, the what, where, when and how to advertise your story to get reviews, get notoriety, and garner those loyal fans. Marketing your books is a huge part of the effort needed to achieve these goals. In our case, it is necessary to offset the costs of adding the audio book formats for our stories.
Over the years I and my co-author have taken courses and seen different successes with various marketing efforts. It is an ever-changing landscape in part due to the advances in technology. The various enhancements to algorithms in search engines combined with enormous amounts of data from the Internet, it is important to plan what you can do and then do it consistently. Toward this end I wanted to share some of the things I plan to do in the coming year. You are welcome to leverage any of these ideas, in ways that work for you.
Social Media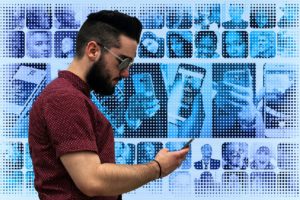 Social media has so many forms and products with each one having rules of engagement or etiquette for gaining mind-share. For example, a couple of years ago in a training class on Twitter outline the rules for how to use the tool to your advantage were explained including interactions with others. Those rules have changed and will continue to morph to be relevant to the users. The life span of a tweet is very short and the positive impressions need to be gained in second, so graphics are key. Visuals in general capture the attention faster than the words. Ease of use for the consumer is the key.
Going through each of the social media tools and how to use them is really a workshop or webinar type of activity, but I have changed the approach for 2019. The focus is on four Social Media tools; LinkedIn, Twitter, Facebook, and Pinterest. My goals for these tools are to gain mind-share with potential readers and encourage reviews. Remember, each of these tools have different rules, activity life spans, and consumers. It is also about accrued time. Don't plan to do everything, but do learn to stay focused on the few tools that can be made good work habits.
Internet Book Tours
Book tours across the Internet is one area that has gained success in sales and name recognition this year and o it is definitely an avenue in 2019. A tour involves groups of bloggers who join together to highlight books or authors for a fixed period of time. The preparation for this effort is huge as it includes answers to questions about the stories, the characters, and us as authors to go along with a given book promotional tour. One of the added benefits of doing this was a reflection on the story and character elements. There are always giveaways associated with these like gift cards, signed book copies, or audio book codes. Show all the tour stops on your Website Calendar, if for no other reason to remind yourself of what tour is currently up.
Contests
Story contests are another area I continue to explore, not only to help validate our efforts, but also to gain that award. Our stories have garnered award with Texas Authors, Audio Book Reviewer, InD'tale Magazine, Colorado Independent Publishers Association (CIPA), and Literary Titan. Patience is needed as sometimes the submission to results can be months.
Verifying the contest is key before submitting our stories and paying the fee. Ask others if a contest sounds way too cool as there are a lot of crooks trying to get your money. The ones I enter should provide some level of feedback. Though I dislike losing a contest, everyone does, the feedback helps improve the next story we write.
Book Festivals and Live Venues
I am lining up the places to meet, greet, and speak to potential raving fans. With a full-time job, selection is based on distance to travel and costs. Talking to author peers, I have found several new avenues to pursue. Some of these events can be very expensive from a travel to and table space perspective.
The best book sales and reader interactions come from highly promoted events and those that have a wider offering than simply books. One of the most recent victories for gaining raving fans was the Texas Book Festival in Austin. Plus, I love writing groups, book clubs, and speaking to groups in 2018, these are top of mind for 2019. You need to plan to have the right amount of inventory on hand for each event. Try to avoid running out of stock and being forced to pay expediate fees for getting product for your next show.
These are the top plans so far, as we all gallop to the end of 2018. You have to find the activities and events that make sense for your lifestyle as well as your stories. Promoting your books is a very important aspect of being a successful author. Writing a great story is paramount, but it doesn't stop there. Marketing to gain the raving fans is the bigger part of the activity needed by all authors. Follow me to find the different avenues I may uncover as I work the plan in 2019 and make the ongoing changes to be relevant in the marketplace.
Related Content: