Interview by Rox Burkey with Thomas Anderson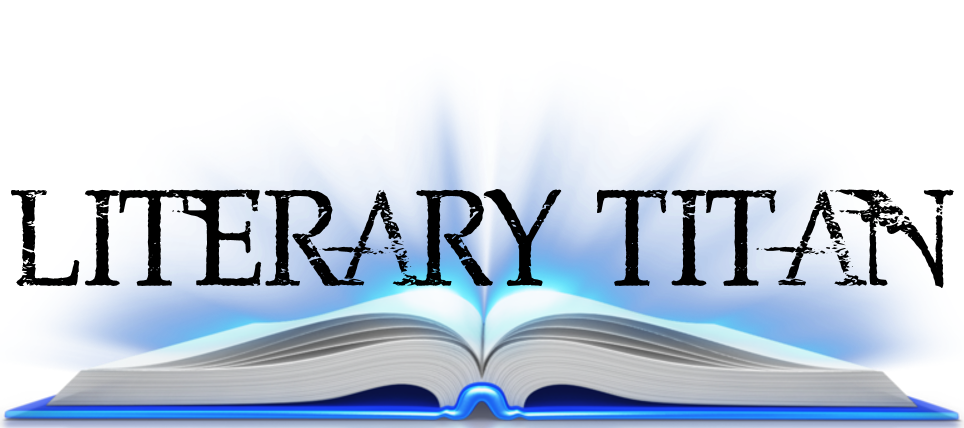 I have requested reviews from Thomas Anderson, via Literary Titan for many of the books in my award-winning co-authored Enigma Series. One of the reasons, is my confidence in a fair and honest review by the right reviewer for our genre. The other is the coverage reviews for eBook – Paperback – Audible formats as well as pre-release. I really wanted Thomas to share some of his thoughts and reasons for providing his services as he strives for excellence. He was most kind to provide me with interview time.
How long have you been providing this service to authors?
Literary Titan started providing book reviews in 2013. I feel lucky to be able to do something I love for so long. We've been through a name change over the years, and have expanded our services, but we've kept the same goal in mind. Providing honest professional reviews is not always easy, but it's something we're passionate about.
How many reviewers are on your team?
The number of reviewers we have fluctuates, but my core team has stayed consistent over the years. My media manager Abel Moreno manages our social presence and audience engagement. Priscilla Evans is our managing editor and is at the center of our staff of writers/reviewers.
Are your followers only in the United States, or of a specific demographic make-up?
We are based in the United States, but our followers come from all over the world. It's hard to nail down a specific demographic because writers and readers come from every corner of the globe and all walks of life; which is something that makes this job so much fun.
What is the standard turnaround for a review?
The standard turnaround time for reviews is 45 days, but we do our best to have reviews complete as soon as possible.
Does the turnaround differ by format?
The turnaround time is less affected by format and more affected by the length of the book. We always want to give our reviewers enough time to comfortably read a book and write a thoughtful review.
Are there genres you would rather not review?
No genre is off limits for us. We love books that transcend and blend genres, but novels that capture the essence of a single genre with a well told story is something we are always on the lookout for.
Do you personally have a favorite genre?
I love the science fiction and fantasy genre, but I find myself wandering the biography section of Barnes & Noble more often these days. But overall, I love books with engaging and well-developed characters that eloquently spout sharp and witty dialogue.
You offer reviews for multiple formats including audiobooks. Do you see those requests growing as more authors decide audible is right for their book?
Requests for audiobook reviews is growing and is an area we would love to expand even more. Having a well narrated audiobook adds an extra dimension to novels and is something we take into consideration when reviewing audiobooks.
How do you compare your reviews to those of Kirkus or others?
We always strive to provide honest and professional reviews that engage and inform potential readers. There are plenty of other services that offer book reviews, but we try to separate ourselves by providing authors with a positive experience and constructive feedback. With our Book Review Service we also offer other perks like participation in an author interview, entry into our Literary Book Awards, and access to a library that will help authors sell more books.
Where do you see your service in 10 years?
We would love to review books in other languages. We're also exploring options for building a YouTube channel around books, reviews, and anything related to authors creative minds.
What other services are the most popular that you offer over and above the reviews?
We also offer our Book Trailer Service, which is a great way to bring books to life and engage readers in a different format. A book trailer is a great marketing tool and, when used with our Video Advertising Service, is a great way to put your book in front of potentially billions of people on YouTube.
How valuable do you feel your Literary Titan Book Award, gold seal, is?
We award our Literary Titan Book Awards to books that expertly conveys the authors ideas. Our Literary Titan Book Awards are awarded monthly to authors that we think deserve special recognition for their hard work and writing talent. A U.S. school board has recognized it when commending one of our authors that received it. And it's been recognized internationally as well in newspapers throughout India. We highly value our literary award and it is an aspect of our organization that we cherish.
Thomas, I want to thank you for taking time to share your information. I know that authors will find your services as valuable as I do. You can follow Literary Titan on the social media channels below.
Social Media:
Twitter: https://twitter.com/LiteraryTitan
Facebook: https://www.facebook.com/thomas.anderson.7399
Instagram: https://www.instagram.com/literarytitan/
Website: https://literarytitan.com/
Read more about Literary Titan https://literarytitan.com/aboutus/
Related Content: