Review by Rox Burkey
Jean Webster brought this work to life in 1912. Webster used letters as a vehicle for a young orphan, Jerusha Abbott, who leaves the only life she knows to attend college, because someone believed in her. This classic has been abridged, courtesy of Fiza Pathan and Michaelangelo Zane, to allow children 7-12 to enjoy the written perspective of letters to someone, rather than technical devices. I found it an interesting method to allow full expression of feelings in storytelling, much like a diary or journal.
As it begins, Jerusha is offered a life changing event, one which she would not have imagined.
"The trustees f the John Grier Home inspected the orphanage on the first Wednesday of every month. It was a distressing time for all, but poor Jerusha Abbott, being the oldest orphan, bore the brunt of it.
           Jerusha had been on her feet since five that morning, doing everybody's bidding while being scolded and hurried by the most dutiful Mrs. Lippett. That evening, after leaving the kitchen, she went to room seven where she had the duty of looking after eleven toddlers between the ages of four and seven…"
The chance to attend college to become an author was presented to the orphan, with the only hook; to write a monthly letter to her anonymous benefactor. Taking this complex classic that conveys the growth of a young woman using hope, frustration, and optimized opportunity to a younger level is brilliant. This story is ideal for capturing the imagination of youth today and open up interesting conversation avenues. It also illustrates the value of the written word over device shorthand. Heartily recommended for children and young women.
About the author and abridge/editor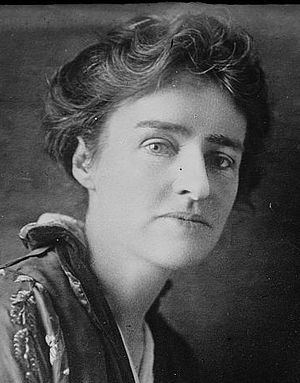 Jean Webster (pseudonym for Alice Jane Chandler Webster, July 24, 1876 – June 11, 1916) was an American writer and author of many books including Daddy-Long-Legs and Dear Enemy. Her best-known books feature lively and likeable young female protagonists who come of age intellectually, morally, and socially, but with enough humor, snappy dialogue, and gently biting social commentary to make her books palatable and enjoyable to contemporary readers.
Fiza Pathan has a bachelor's degree in arts from the University of Mumbai, where she majored in history and sociology with a first class. She also has a bachelor's degree in education, again with a first class, her special subjects being English and history.

Fiza has written eleven award-winning books and a short story, "Flesh of Flesh," which reflect her interest in furthering the cause of education and in championing social issues. In over seventy literary competitions, she has placed either as winner or finalist, chief among them being: 2018 DBW Awards; Killer Nashville 2018 Silver Falchion Award; 2018 IAN Book of the Year Awards; 2018 Book Viral Millennium Book Awards; Readers' Favorite Book Awards; Reader Views Literary Awards; Eric Hoffer Book Award; Foreword Reviews Indie Fab Book Awards; Mom's Choice Awards; Literary Classics Book Awards; and Dan Poynter's Global Ebook Awards. She lives with her maternal family and writes novels and short stories in most genres. You may follow her on Twitter @FizaPathan and visit her blog https://insaneowl.com/feed/
Related Content: