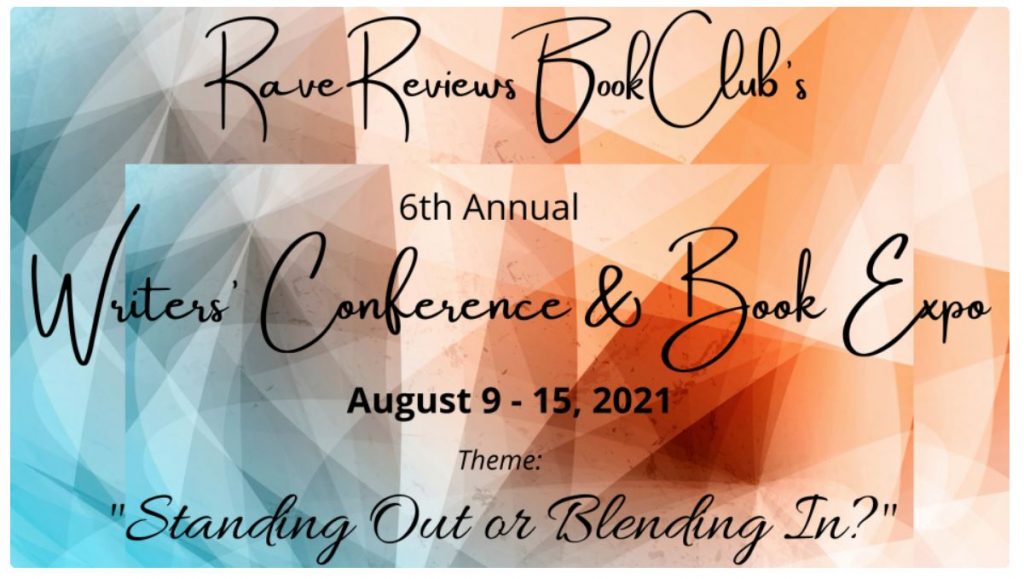 Hello, followers and friends!

Monday, August 9th, is the start of RRBC's 6th Annual Writers'  Conference & Book Expo, and we'd like to invite you to drop by!

There are games, prizes, surprises and other goodies, so be sure to visit each Author Booth, take a look around, then leave a comment for your chance to win each Author Booth's door prize!  
There is a Scavenger Hunt Game to play, a 2 Truths & a Lie Game to play and more!  In each Author Booth, you will find a clue, and if you find the correct answer to all the clues and are the first to submit your answers, you could be the winner of an awesome prize!
Of course, we'll have our READING ROOM open and one of our members is going to blow you away showcasing their talent!  
If you're into BINGO, purchase your BINGO cards and join us for a game or two!
And what we all wait for every year – our RAFFLE!  Yes, each year we raffle off (7) $100 Amazon gift cards and this is open to the public so go on and snag your tickets today!  Raffle tickets are only $5!  How awesome would that prize be?  Some of them also include additional goodies like other gift certificates, ebooks, and more!  Enter for your chance to win one or more of these $100 Amazon gift card gift baskets.  The more tickets you buy, the greater your chances of winning.  (Please do not purchase more than 7 tickets).
This year for the first time ever, we've added our BEST BOOK COVER CONTEST!  This contest is open to the general public so go ahead and enter your book cover(s) now!  Share your comments with us and let us know which one you think is best!
Click for a full ITINERARY OF EVENTS!  
The venue opens at 5 PM CT on Monday, 8/9/21.  We hope to see you there! 
Related Content: